Branded print collateral product sample kit for B2C online print company 
GOALS ACHIEVED:
• dynamic and comprehensive collateral print products sample kit incorporates UPrinting branding while introducing bold, eye-catching design concept to works in conjunction with the "If You Can Think It We Can Print It" brand theme.
• print quality showcased through use of vibrant photography, solid color blocks, and text in various point sizes, printing on white and reversed
• key products highlighted and create content for each that give customer information on that product
ROLE:
Concept development, design execution/layout, content creation, copywriting/editing, project management, print production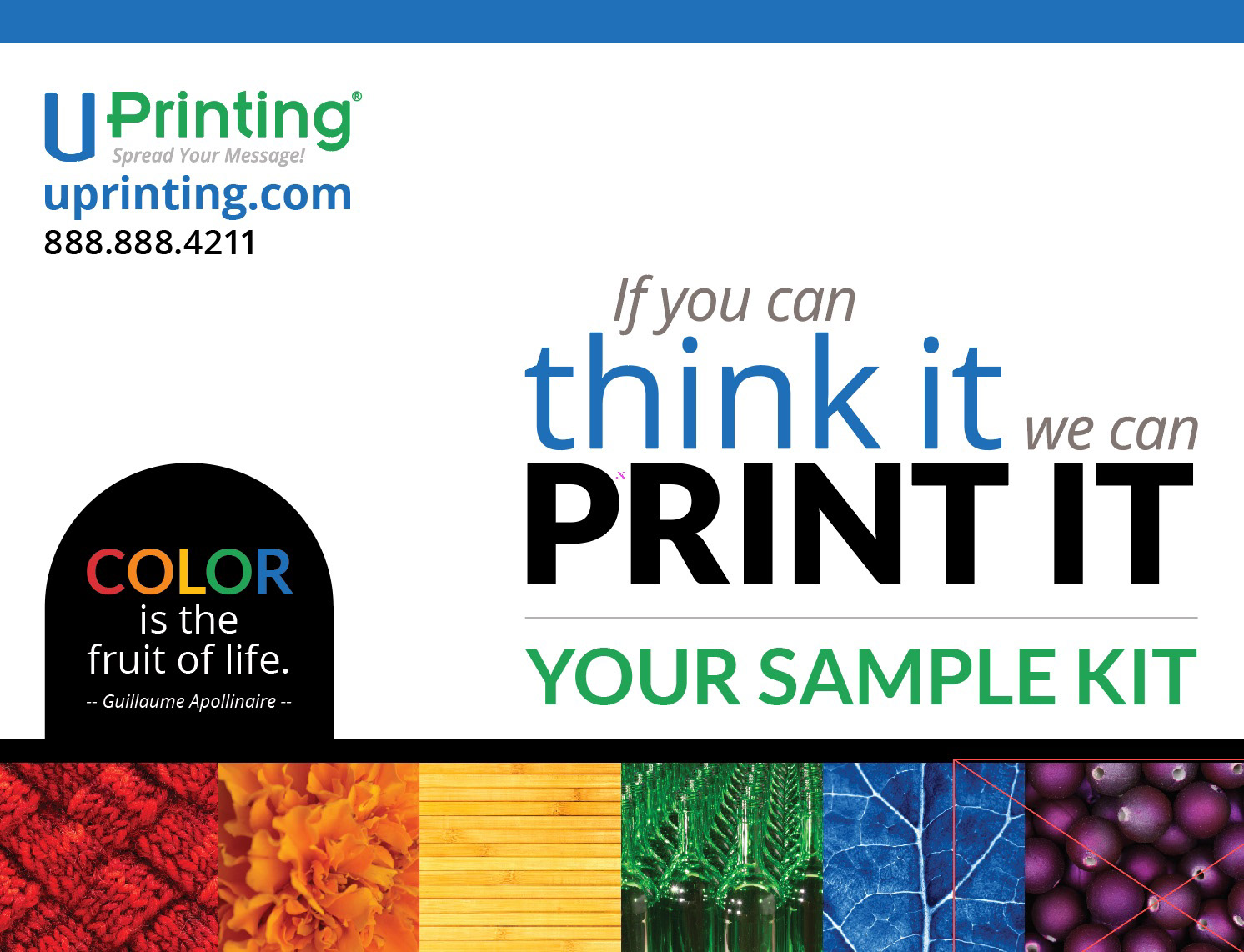 Kit includes an assortment of print products that showcase product specs and options, promotional company information on other services, and customer testimonials. A sampling of the products included follows and includes: pocket folder, flyer, brochure, door hanger, direct mail postcard, greeting card, envelope, letterhead, and labels.