Gary D. Monster is an original illustrated character and the 48HourPrint.com mascot.
Originating 7+ years ago as a hand-drawn sketch, Gary was created as the fun, engaging voice and major element in the corporate branding. Gary is hugely popular and not only has a large fan club within the 48HourPrint.com community, he's also proven to drive clicks in regular email campaigns for both existing customers and prospects. 
Over the years Gary's gallery of personas has continued to grow and is regularly used in the 48HourPrint.com website, emails, print samples and other marketing. Gary's evolution has included a growing cast of costumes, personas and companions, including his bird friend Phillip.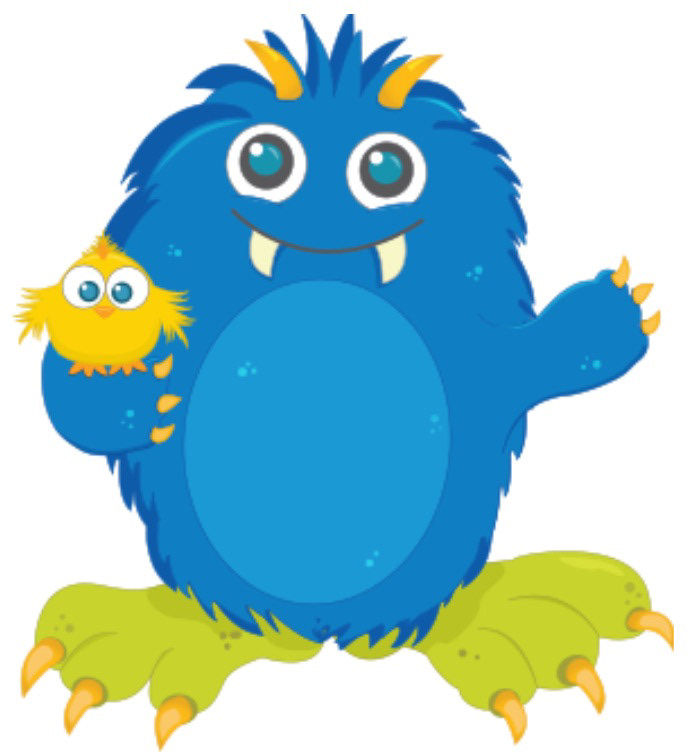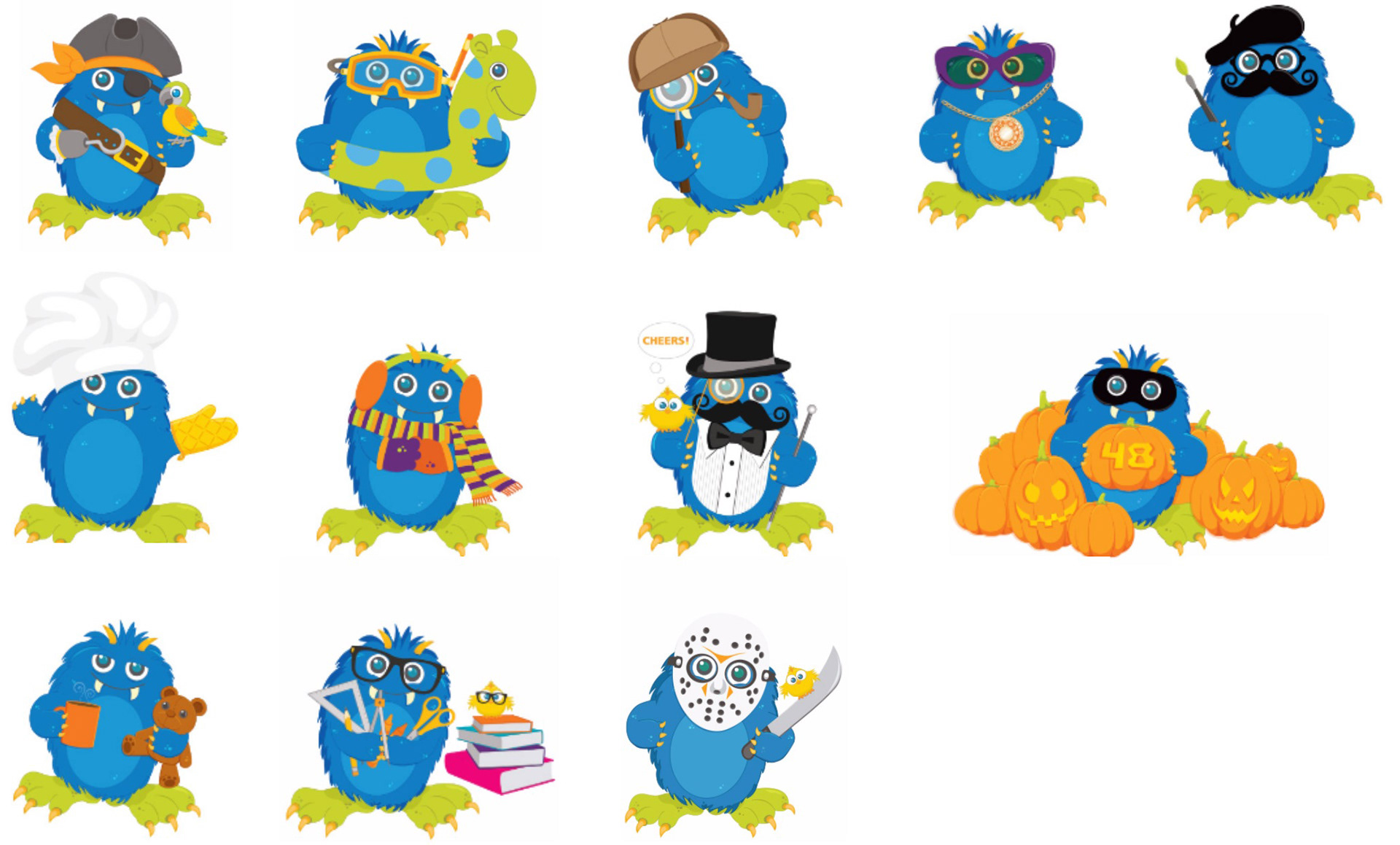 SAMPLE KIT
Gary is a featured branding element used throughout the 48HourPrint.com print collateral sample kit. Shown below: custom mailer, pocket folder, cover letter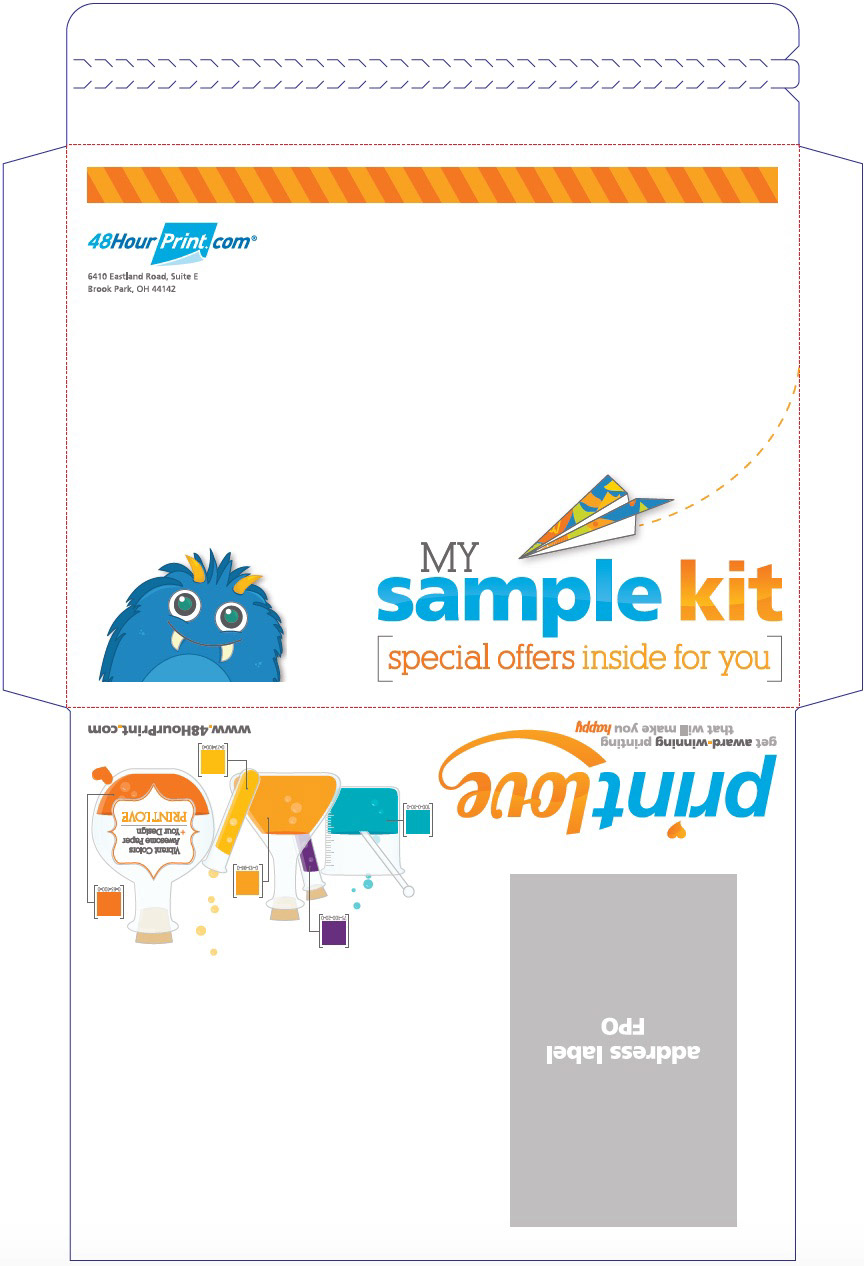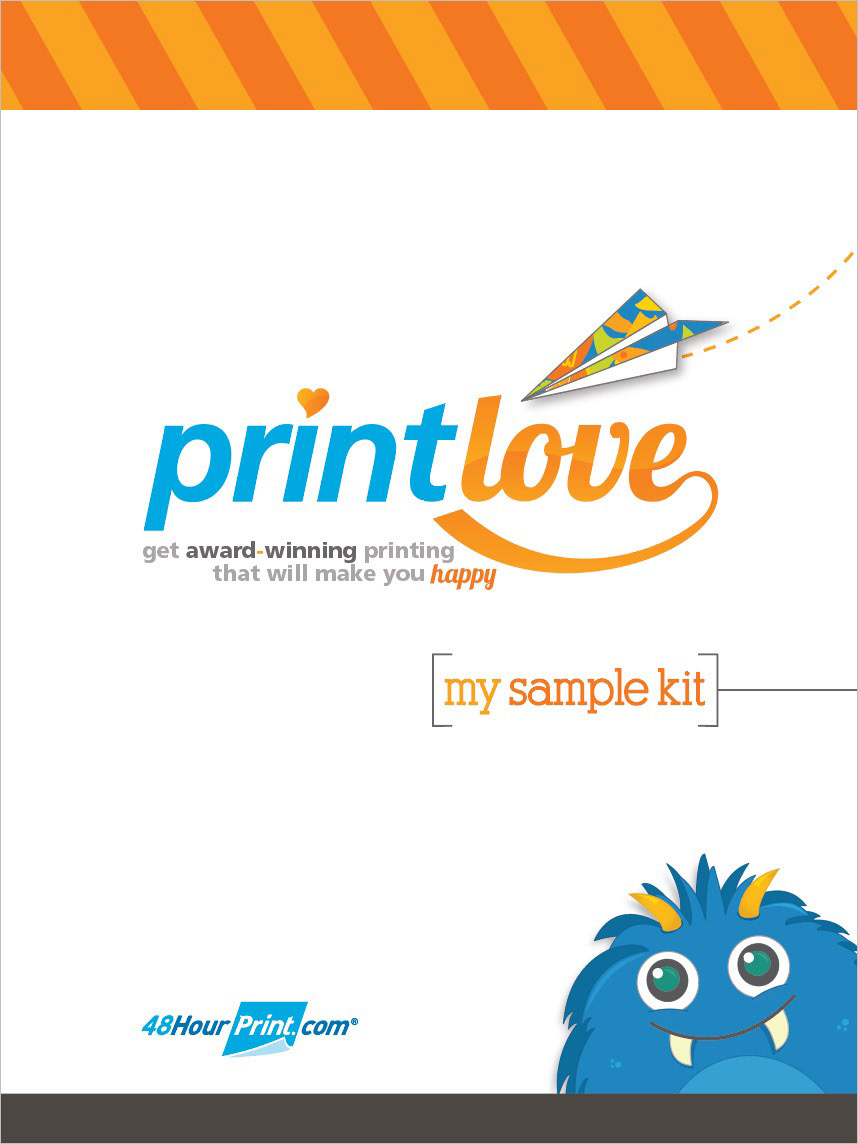 WEBSITE BANNERS
Gary greets visitors to the website and helps customers find their way.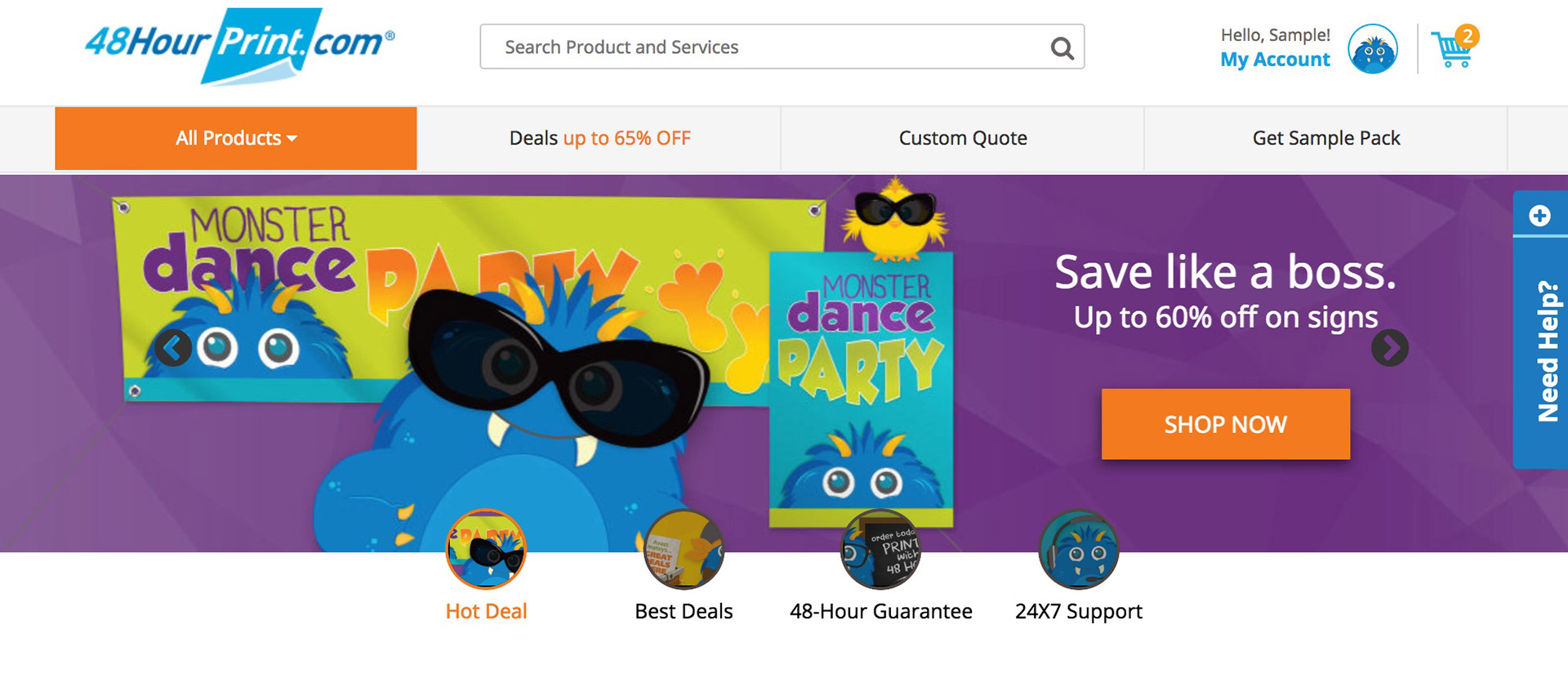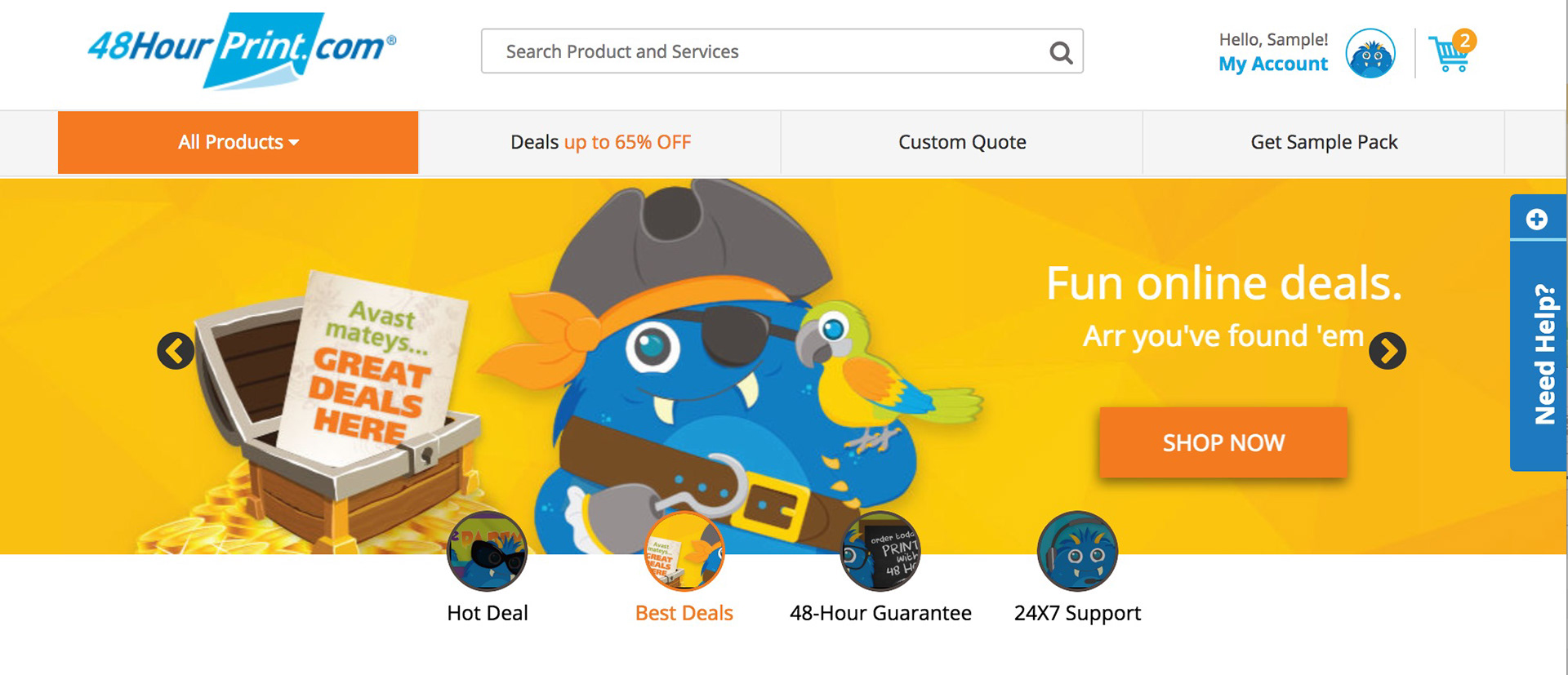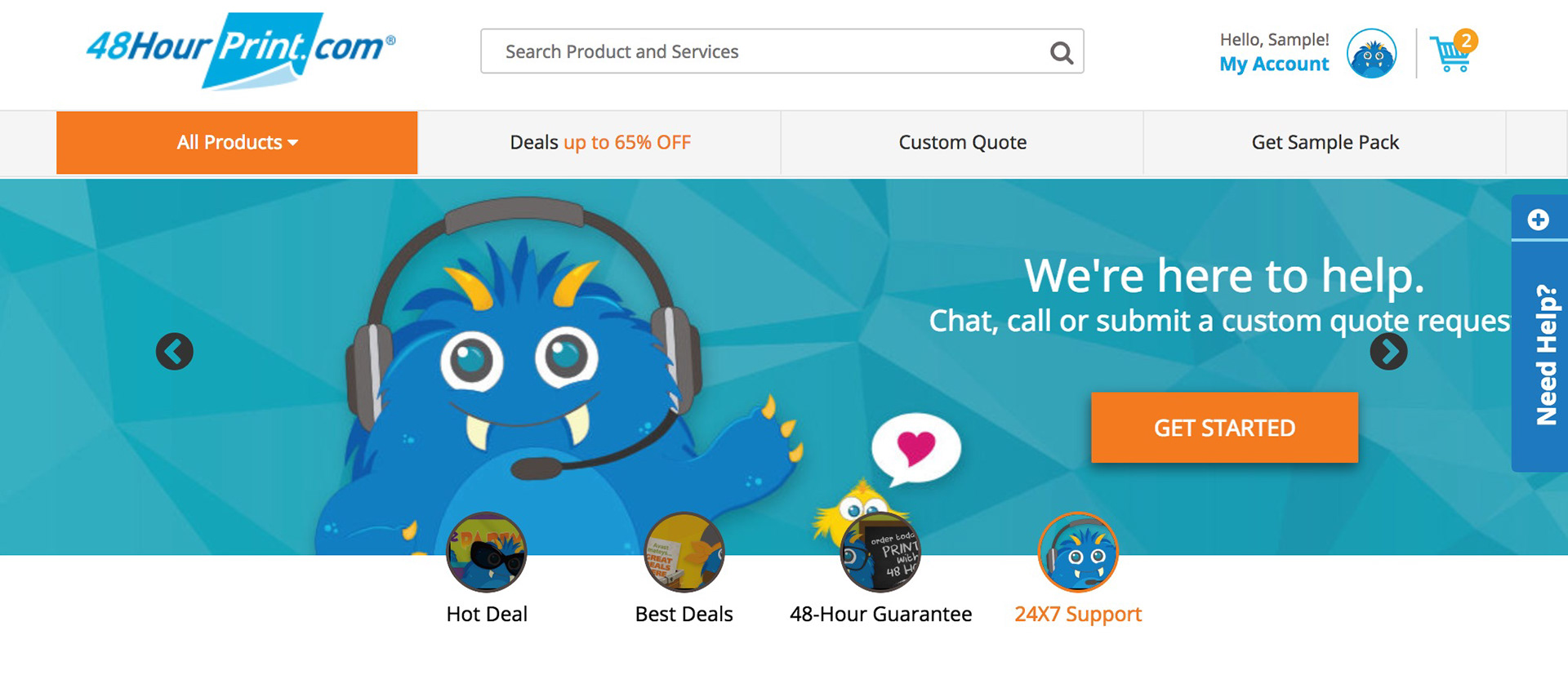 EMAILS
Gary is a frequent and regular feature in email campaigns.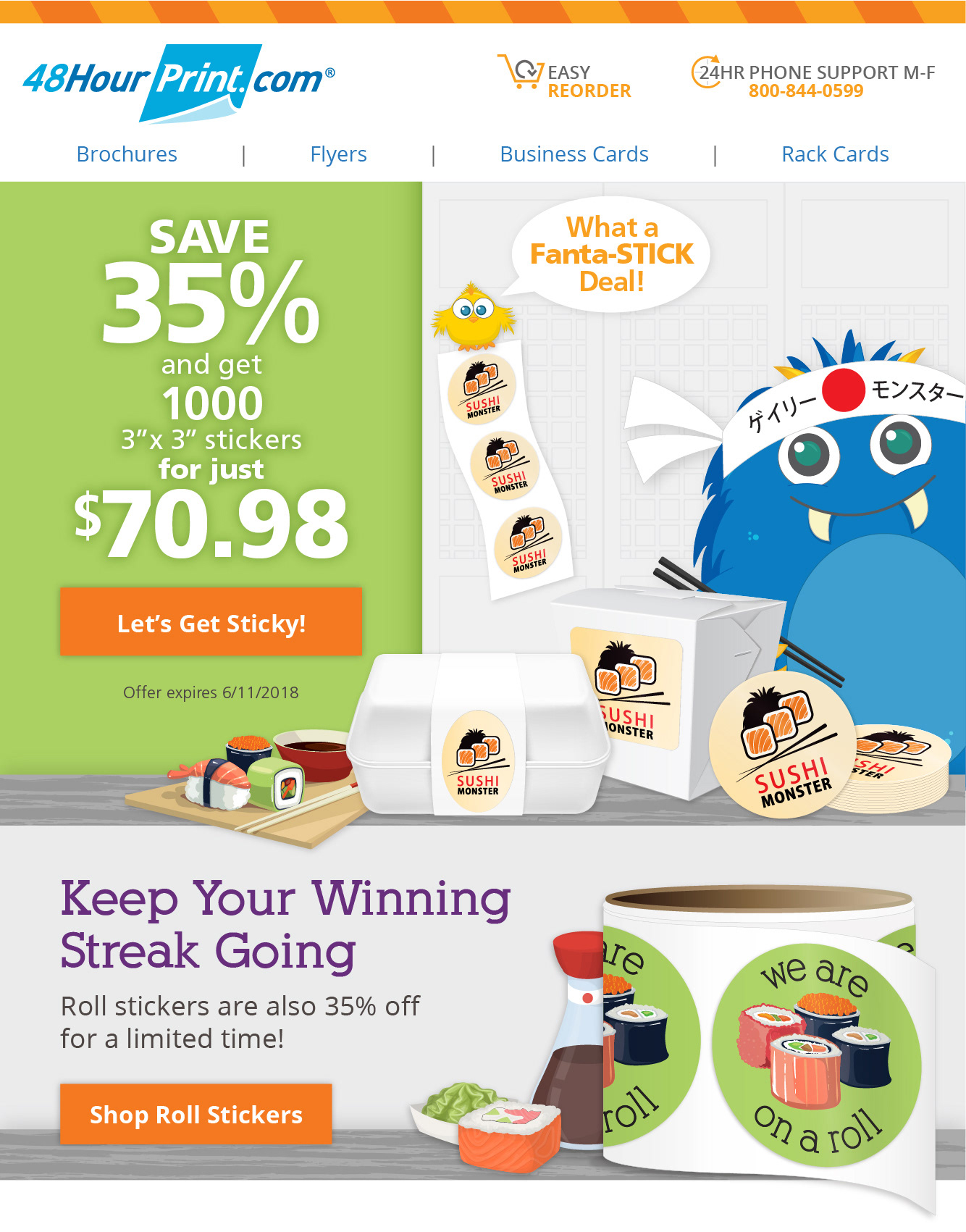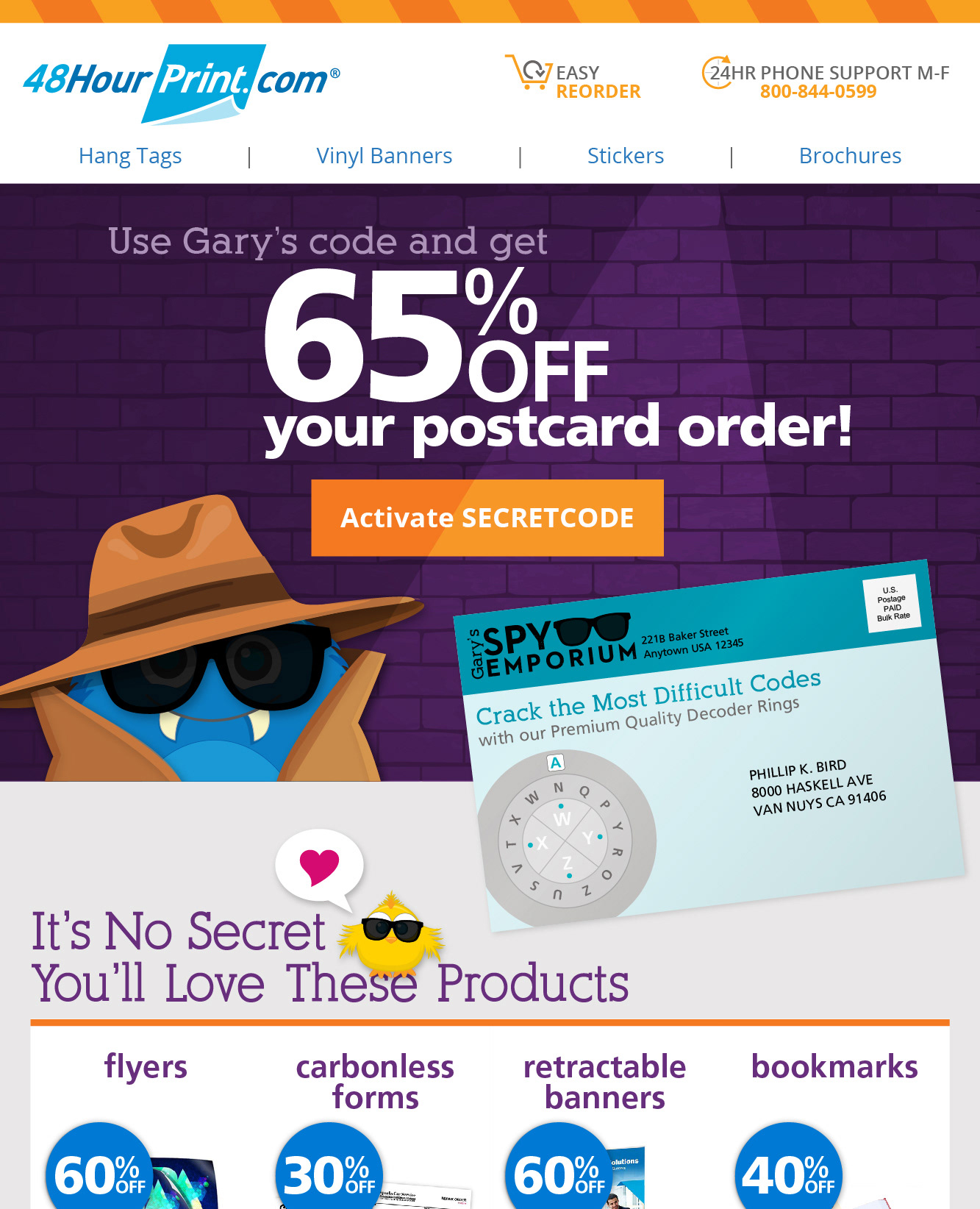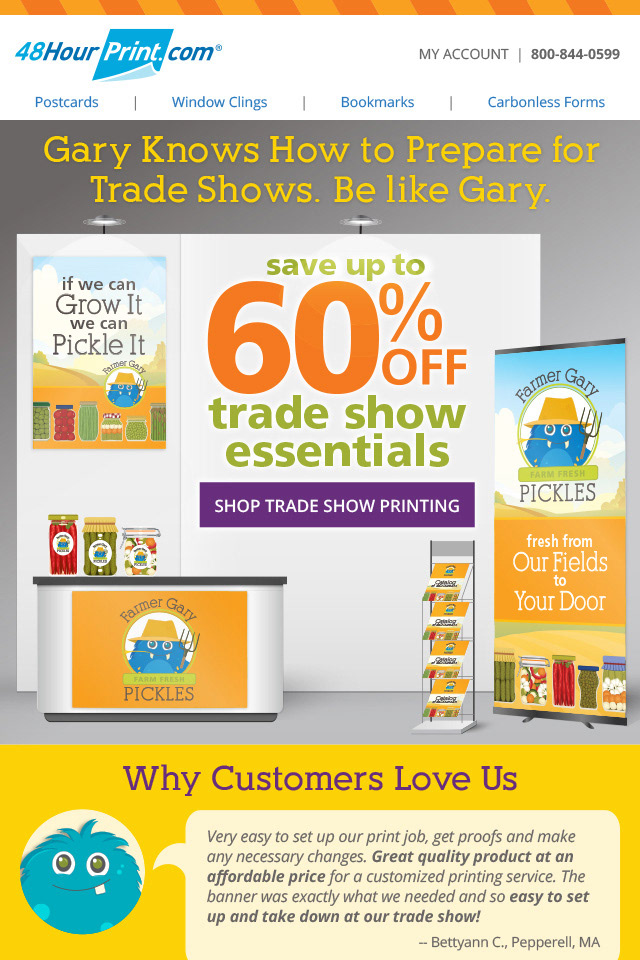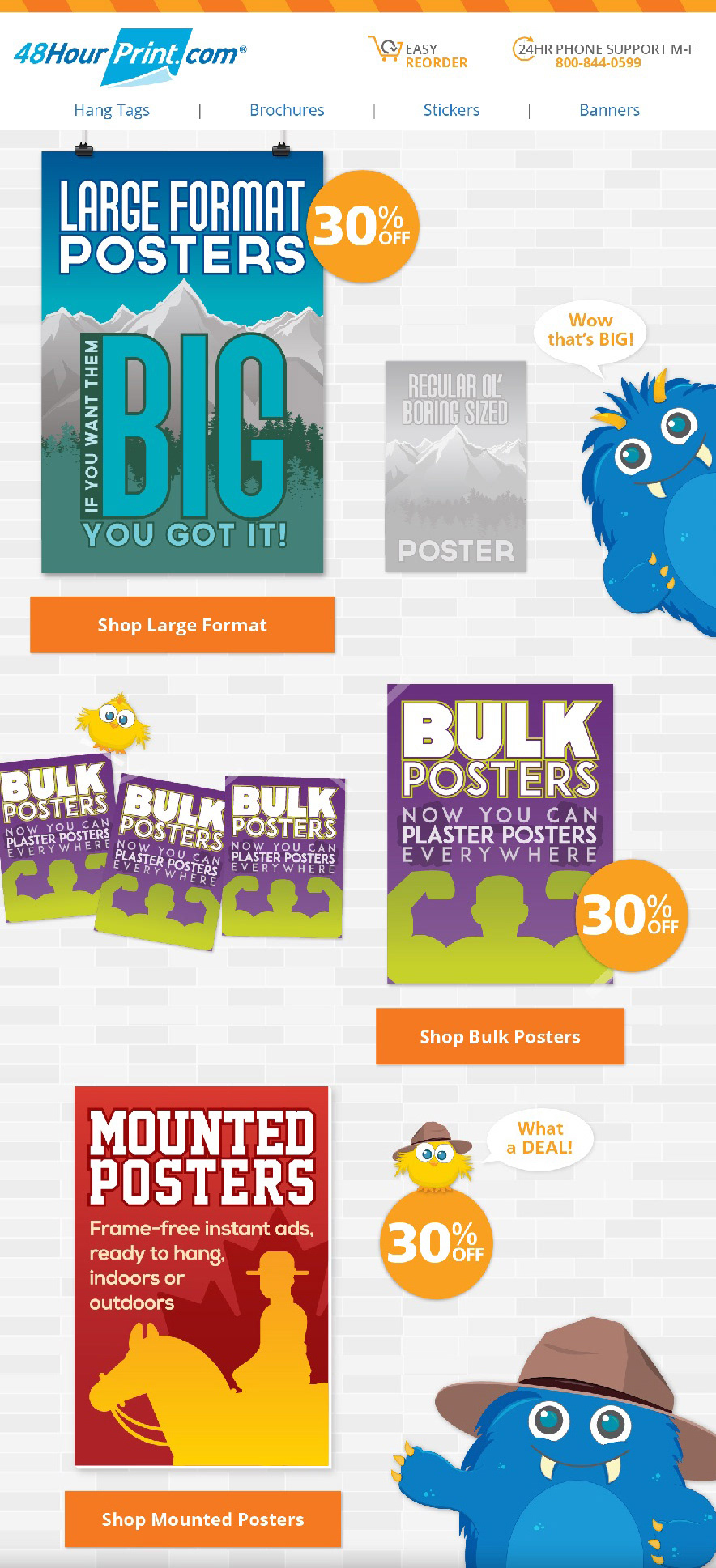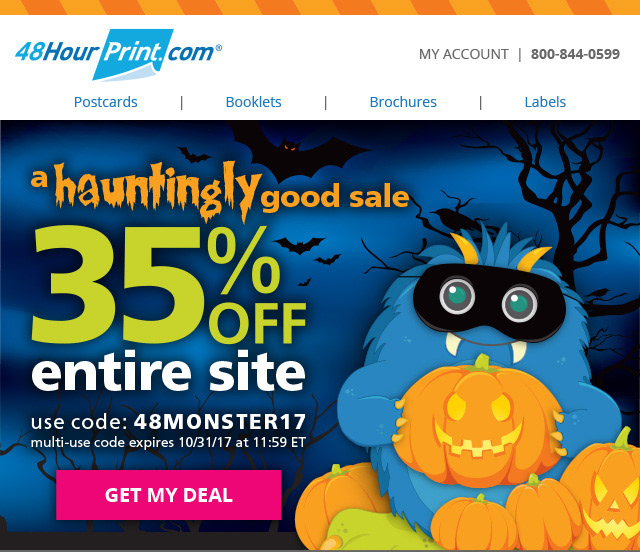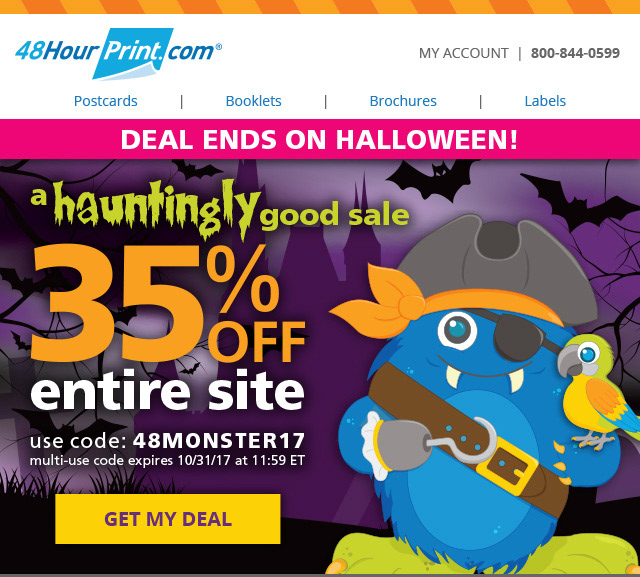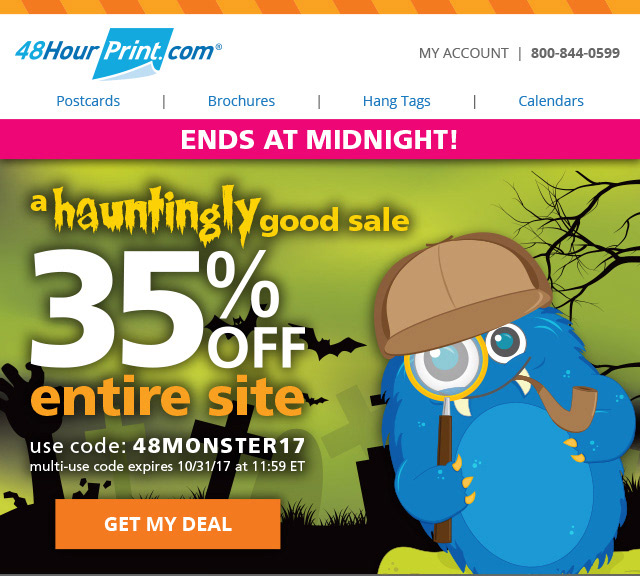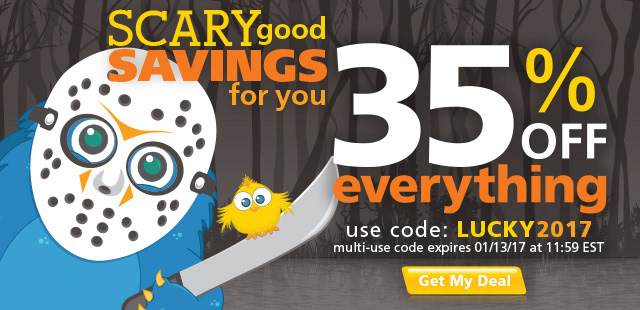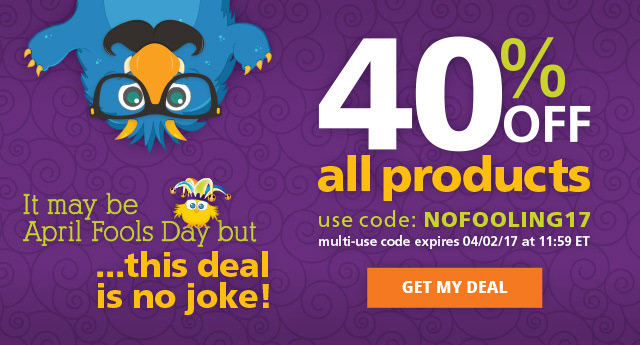 SOCIAL MEDIA
Gary is the voice of 48HourPrint on social media