Premium Printing sample kit for multiple brands of online printing company 
GOALS:
• Create an eye-catching, upscale print sample kit for Premium Printing offerings that can be used across several brands.
• Showcase variety of Premium stocks, finishes and coatings in a cohesive, dynamic format.
• Create custom packaging for the kit that is sustainable, expandable, and works in conjunction with the design theme for a truly Premium look and feel.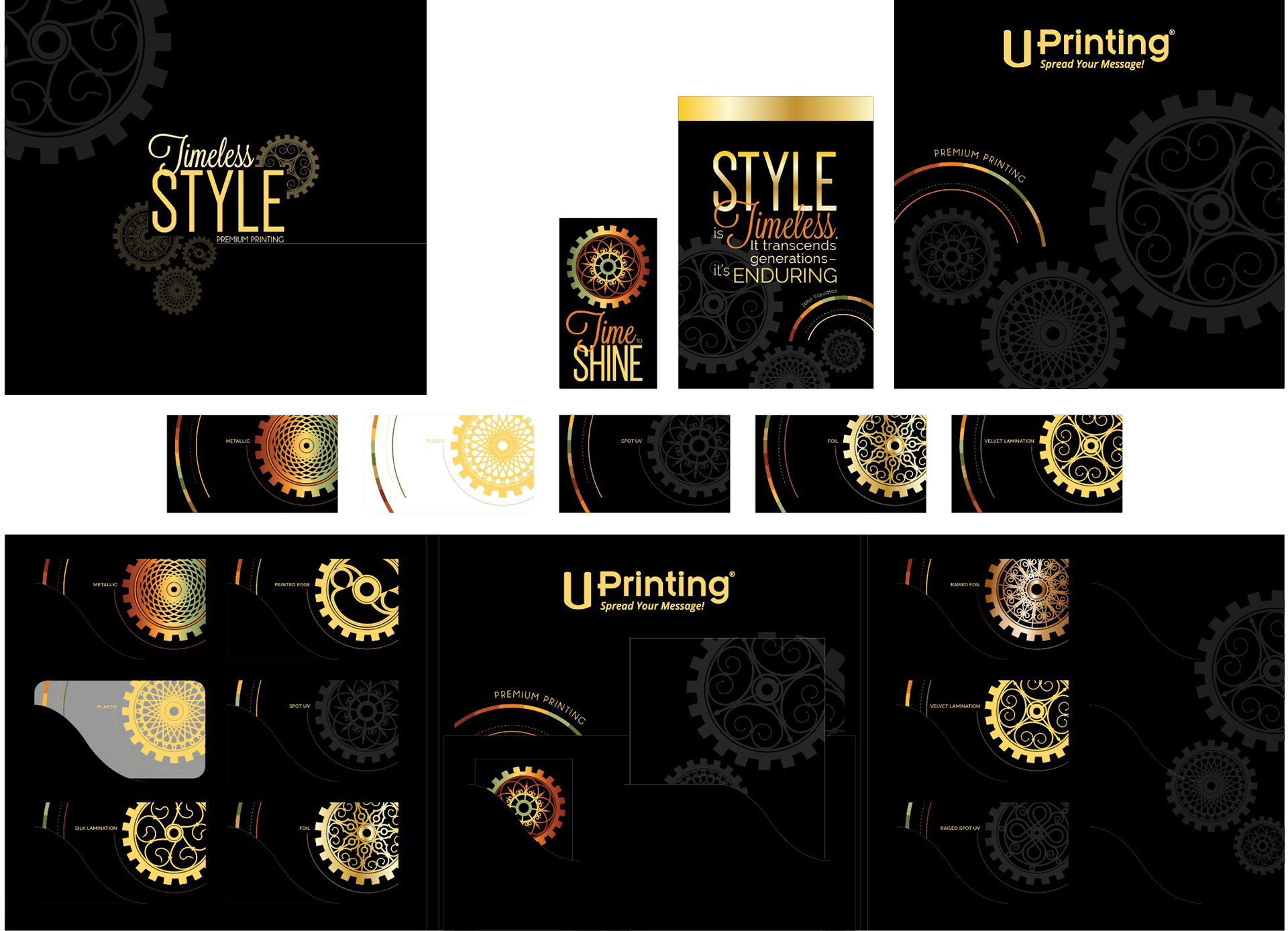 Custom Packaging: Wireframes & Test Comp
Custom tri-fold pocket folder includes glued backers, and custom-shaped die cuts that hold all elements securely while being an interesting design element in and of themselves.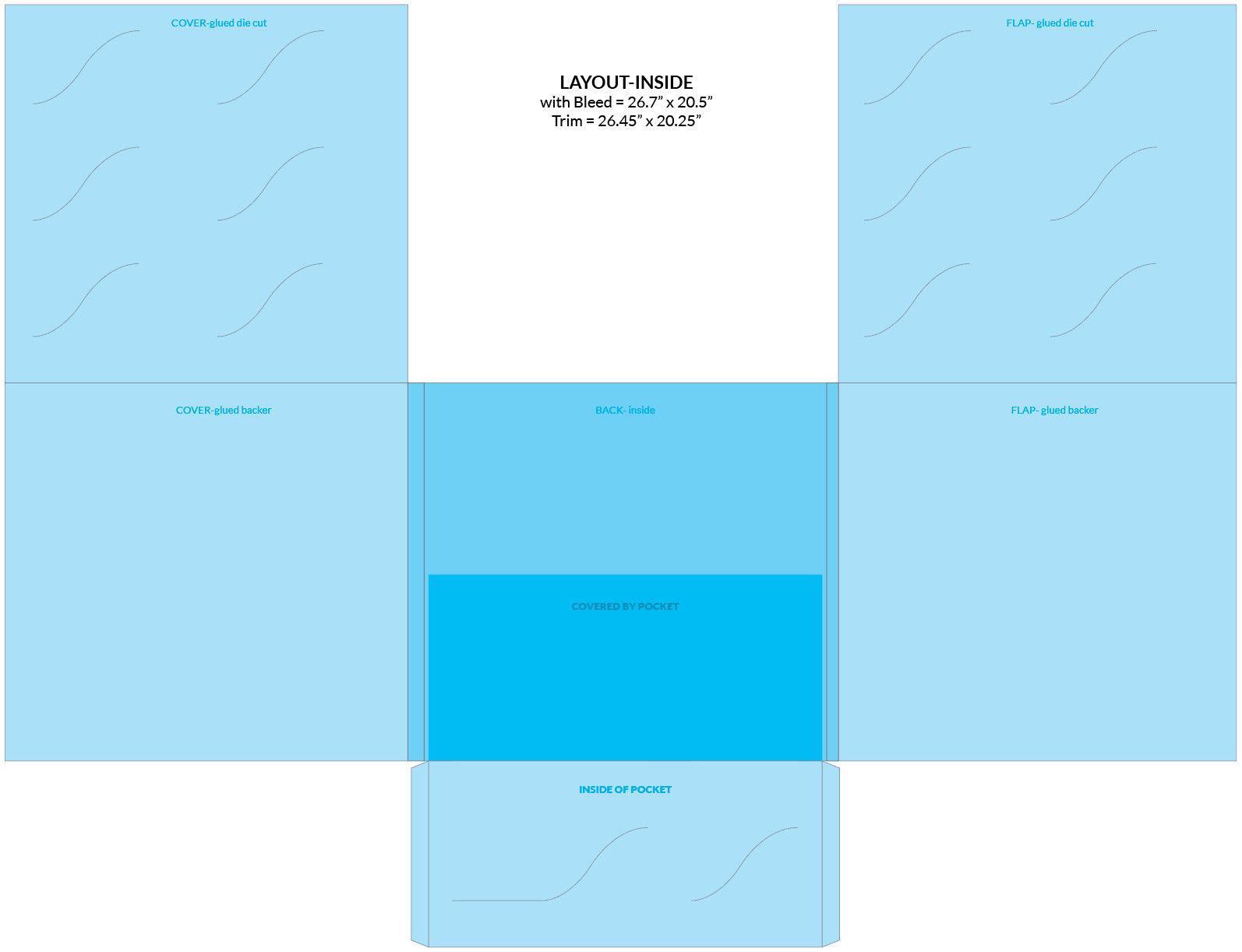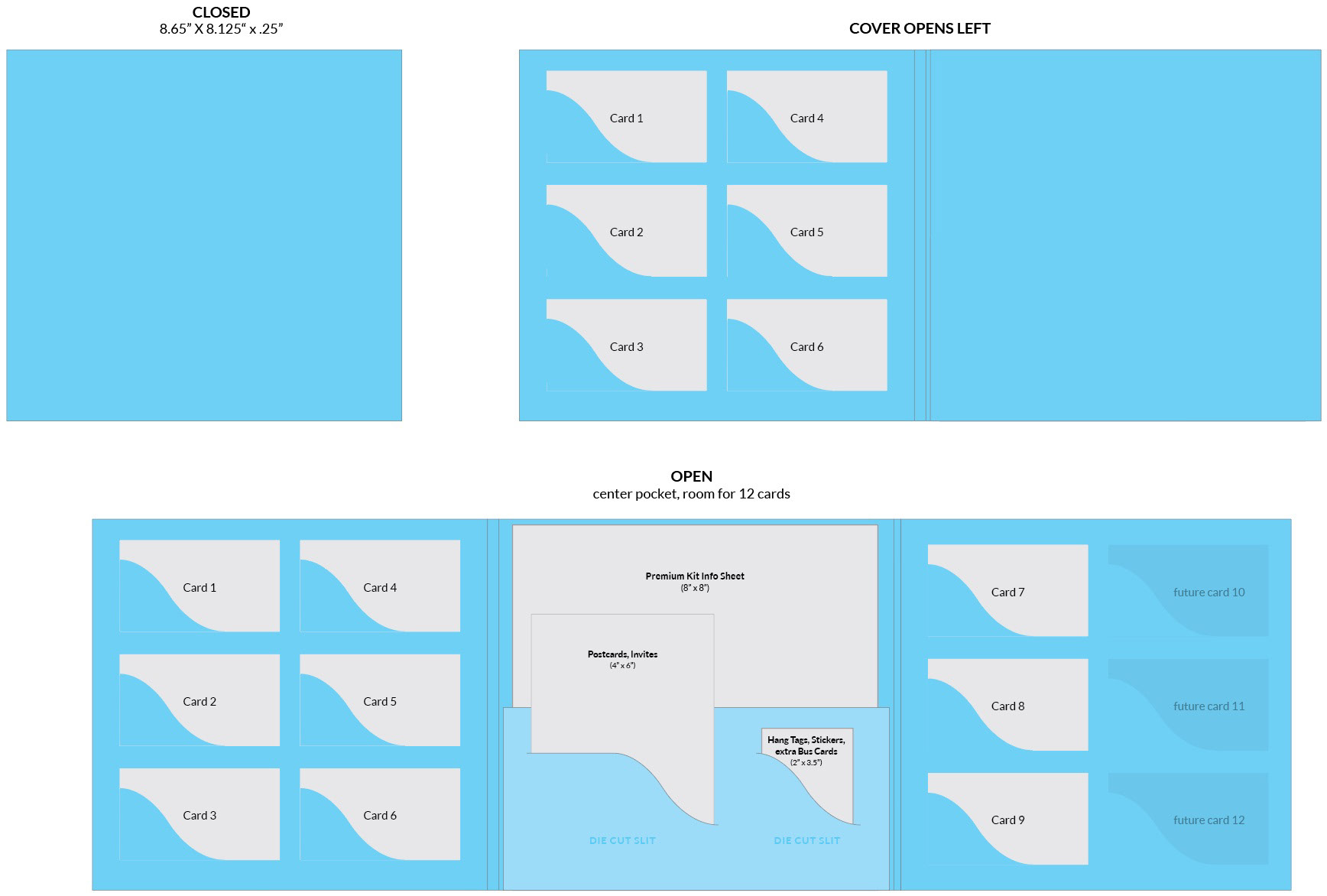 Mockup of Custom Pocket Folder Design with Components
[Front Cover, Flap Opened to the Right, Fully Open]